Contextual Video
---
The glomex Contextual Player automatically publishes appropriate videos for your articles based on intelligent content matching. Once the player is integrated into your content management system, the videos will play automatically to all desired articles or topic areas.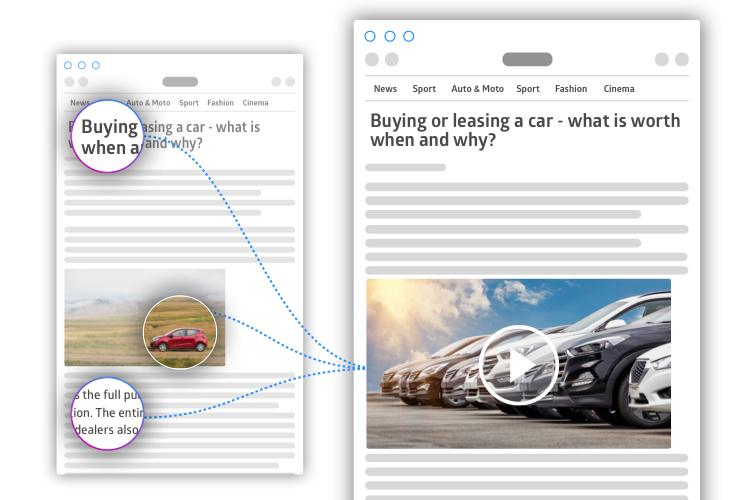 How does glomex contextual matching work?
Analyze
---
Contextual matching uses the glomex algorithm to analyze the content and metadata, e.g. title and keywords, of an article page and compare them with the metadata of the more than 400,000 videos on glomex.
Identify
---
Comparing your article texts with our video pool identifies keywords (e.g. people, places, news topics). The matches are used to select the perfect video for your article.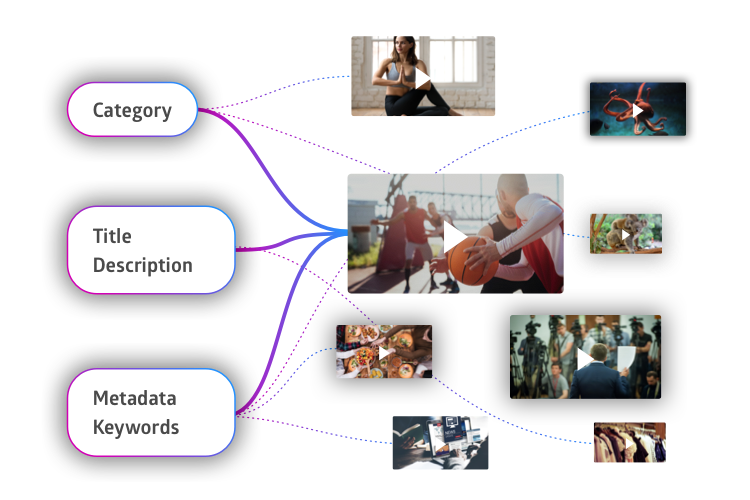 Matching
---
The matching video is automatically integrated into the article together with the glomex player and published when the URL is accessed.
Contextual Player Benefits
ADDITIONAL ADVERTISING REVENUESIncrease your revenues by integrating and marketing matching videos for all of your articles
EFFORTLESSOur algorithm automatically matches your articles to the appropriate videos
PREMIUM CONTENTMore than 500 videos are added by prestigious licensors every day – more than 400,000 videos are available in total
ALWAYS UP TO DATEThe newest videos are always played, even when the player is already integrated into your articles
HIGHEST QUALITYWe publish perfectly matched videos in your articles
INDIVIDUAL CONFIGURATIONWe tailor the Contextual Player to your needs
How to get the Contextual Player
2
We prepare a matching analysis for your website
3
We configure the Contextual Player according to your needs
4
Implement the player on your website – and you're done!
Any questions? – Contact us!