Contextual Video
---
The glomex Contextual Player automatically publishes appropriate videos for your articles based on intelligent content matching. Once the player is integrated into your content management system, the videos will play automatically to all desired articles or topic areas.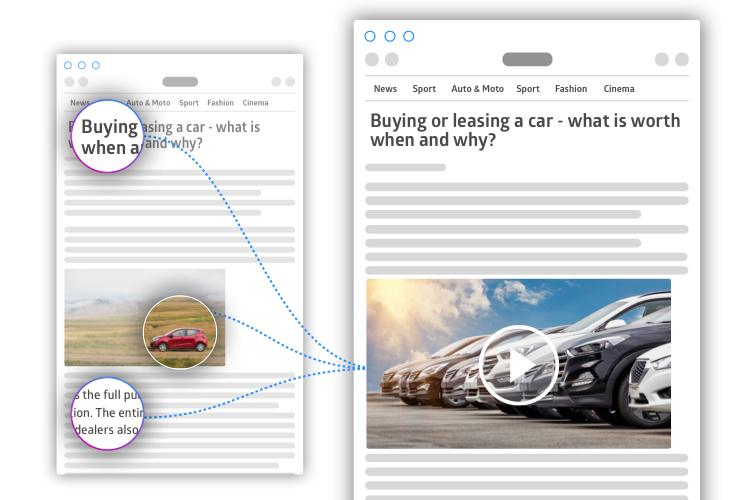 How does glomex contextual matching work?
Analyze
---
Contextual matching uses the glomex algorithm to analyze the content and metadata, e.g. title and keywords, of an article page and compare them with the metadata of the more than 400,000 videos on glomex.
Identify
---
Comparing your article texts with our video pool identifies keywords (e.g. people, places, news topics). The matches are used to select the perfect video for your article.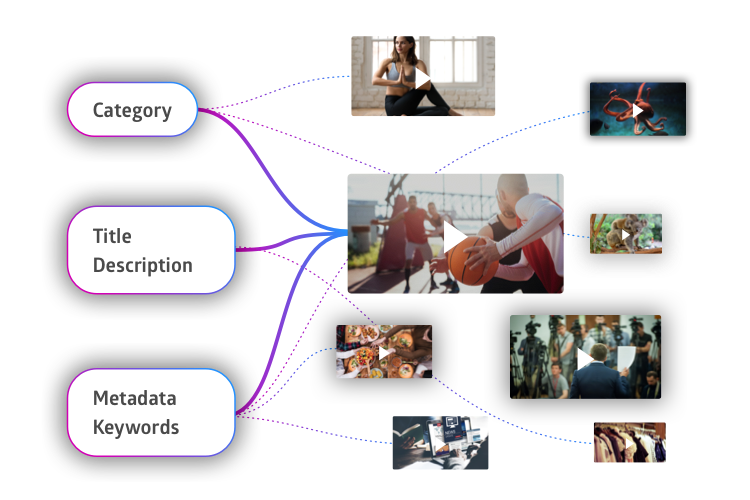 Matching
---
The matching video is automatically integrated into the article together with the glomex player and published when the URL is accessed.
Optimize
---
The contextual matching algorithm continuously searches for better matches and ensures that your articles are always published with the most relevant and most up-to-date videos.