Exchange – the intuitive glomex video platform
---
Our intuitive platform allows you to find the appropriate premium video content quickly and easily via the content search in the "Discover" tab. Preparing and managing personalized players and playlists is just as easy, as is updating company information.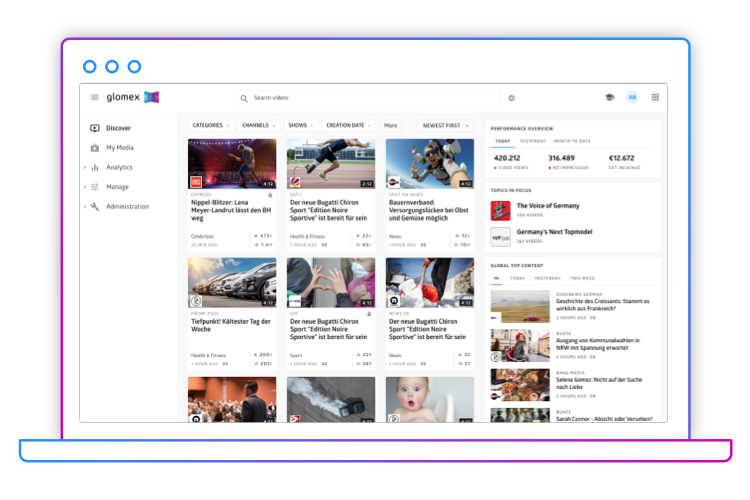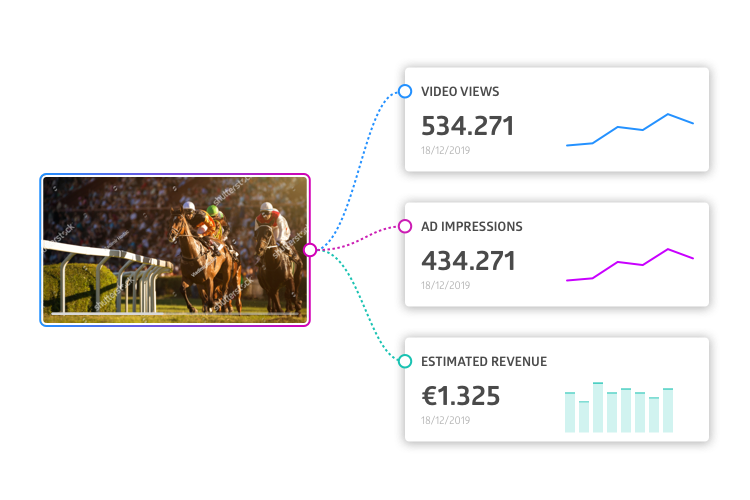 Video strategy optimization through real-time analysis
---
The glomex player gathers all the data that you need to control and boost your revenues. This data is displayed at a glance on your personalized publisher dashboard. All other information for optimizing your video strategy and therefore your revenues is available in the analytics section: video views, ad impressions, CTRs, and much more, in both historical and real-time data. It's also possible to download your data there.

Smooth player integration
---
The tag-based integration of videos via glomex player ensures compatibility across devices. Thanks to the simple integration, you can embed a video on the platform of your choice in less than two minutes:
Website
Mobile Apps
Google AMP
Facebook Instant Articles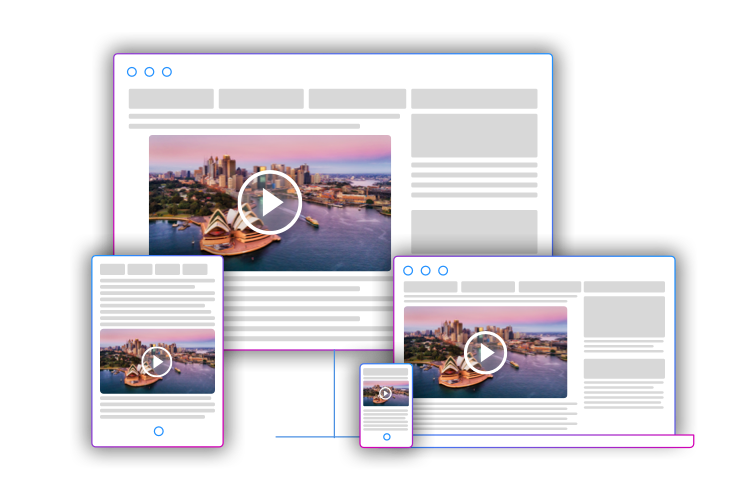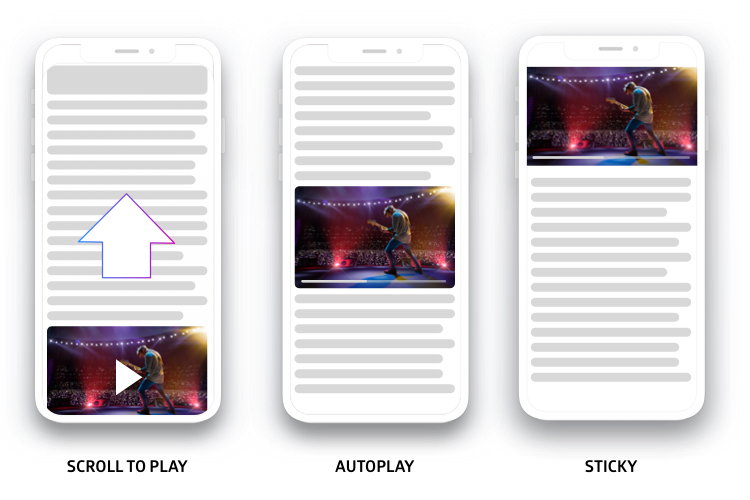 Reach boosted by player options
---
The various player options, such as click-to-play, autoplay, silent autoplay and sticky, help you to implement your video strategy on all browsers and allow you to flexibly exploit untapped reach potential.

Contextual Player
---
The glomex contextual player automatically publishes appropriate videos for your article based on intelligent content mapping. The embed code need be used only once; the videos then play automatically to all desired articles. Boost your advertising revenues, let glomex help you to add keyword-based matching to your site and save editorial resources for other tasks.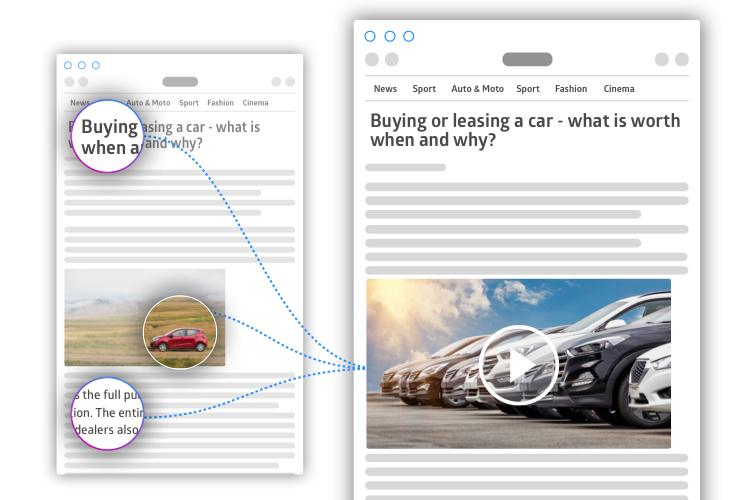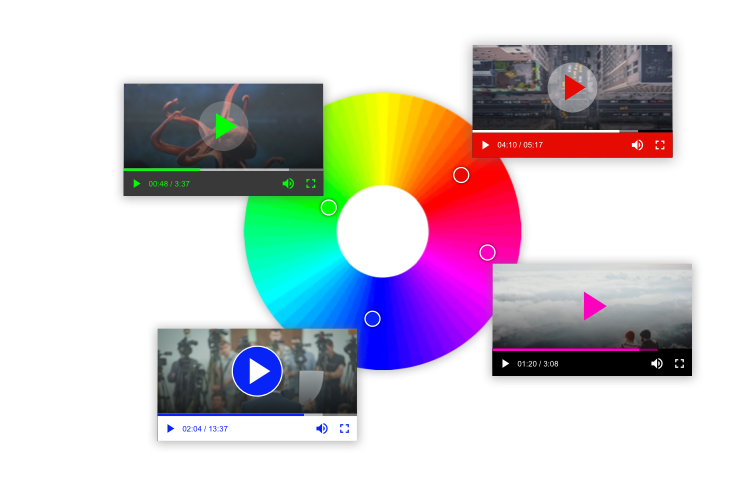 Player adapted to your corporate identity
---
No matter how many websites and platforms you own in various designs, you can either use one standard design across all websites or prepare as many individual player designs as you like. You can simply use them again to maintain a consistent corporate identity.
Technical integration options
---
glomex's simple integration options allow you to effortlessly and flexibly embed videos on all platforms with no technical restrictions.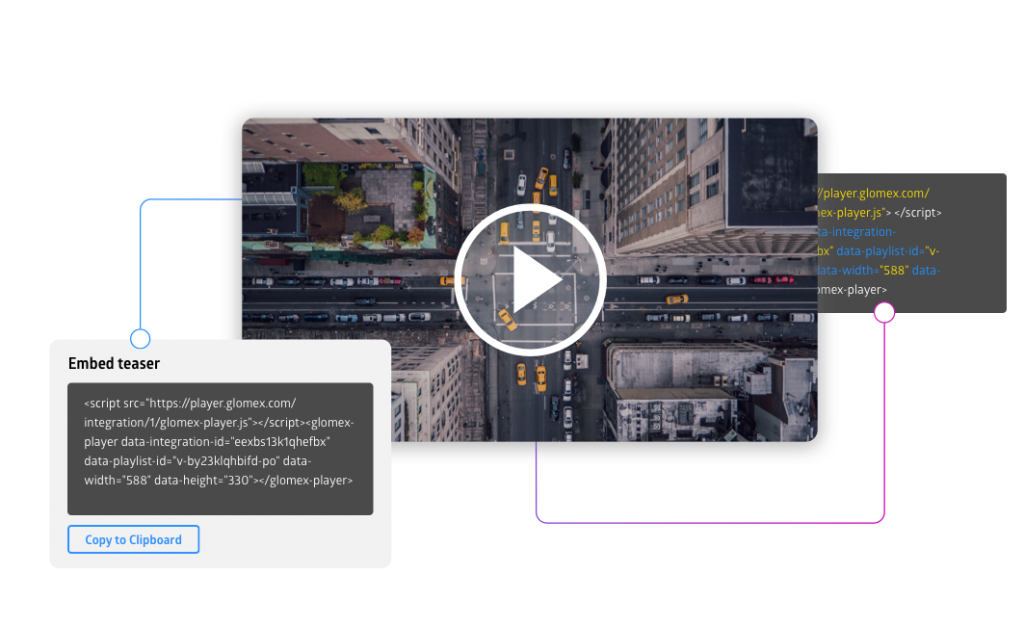 Any questions? – Contact us!